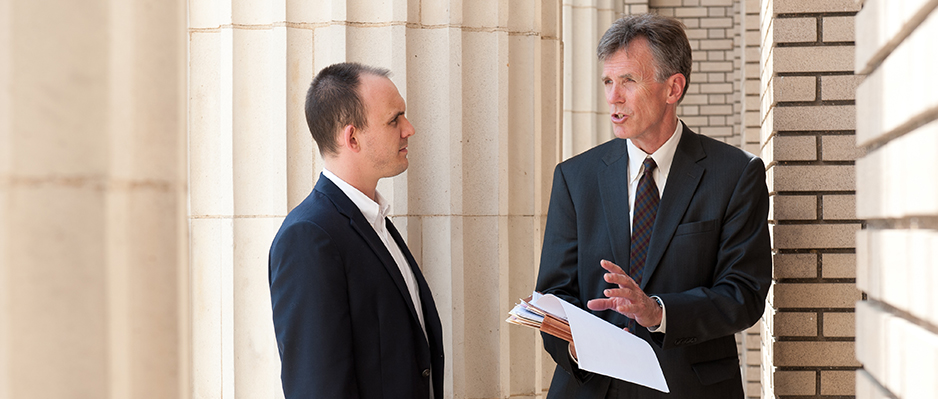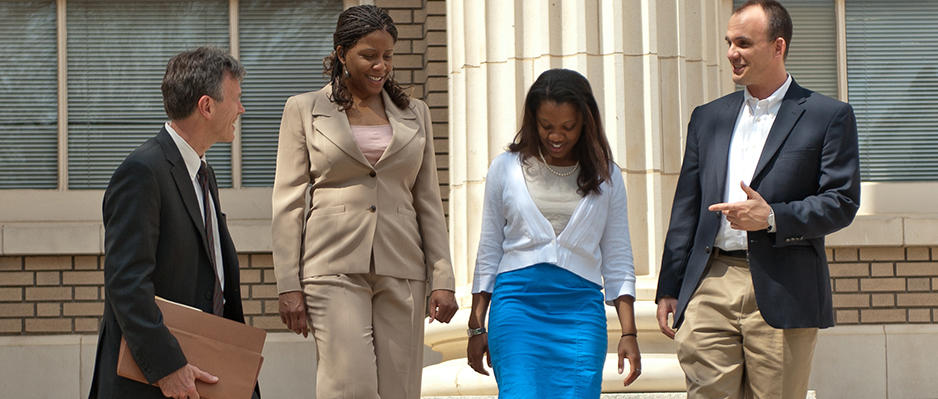 About

The Criminal Defense Practicum places law students inside public defender offices throughout Northeast Georgia- including the Northern, Northeastern, Piedmont, and Western Circuits.  Students perform part-time externships within a selected public defender office under the supervision of one of more staff attorneys.  In both CDP 1 and 2, the externship is coupled with a weekly seminar where a range of issues related to criminal law practice and indigent defense systems are discussed.

Criminal Defense Practicum I (JUR 5170) serves as an introduction to the inner-workings of the public defender system and local courts. The course is designed for 2d year students, but 3d year students may enroll. Students work part-time with a supervising attorney and assist with case investigation, client and witness interviewing, legal research, courtroom advocacy, and other work that is integral to a criminal defense practice.  Admission to CDP 1 is through an application and interview process and enrollment is through permission of the instructor only. 3 credits.

Criminal Defense Practicum II (JUR 4500) is for students who have previously taken Criminal Defense Practicum I. In CDP II, students continue working for supervising attorneys in a public defender office and engage in the full range of advocacy implicated in criminal defense. No application is required for admission to CDP II; however – enrollment is through points allocation and permission from the instructor. 4, 5, or 6 credits.
Course Information & Requirements

There are no prerequisites. The Clinics are open to all second and third year law students. However, Criminal Defense Clinic I is a pre-requisite to Criminal Defense Clinic II, and only third year students may take Criminal Defense Clinic II. Courses in Criminal Procedure and Evidence are very helpful.

Criminal Defense Clinic I is a three credit course. Criminal Defense Clinic II can be taken for from 4 to 6 hours of credit. Both Clinics can be taken for more than one semester, which is highly recommended for persons who intend to obtain work in a public defender office after graduation.

Work on behalf of clients of the Public Defender Office can often be done in the evening or on the weekends. Some of the work must be done during the regular hours of court on Monday through Friday. Depending on the assignment, the work will be done in court, at home, in the PD office, or elsewhere in the community (for instance, in going to speak with witnesses, visiting and photographing the scene of an incident, etc.).

In Criminal Defense Clinic I, students are required to work in the Clinic 11 hours each week. Summer students must work 20 hours/week. Clinic II students are required to work in the public defender office 18 hours a week if they are enrolled for 6 hours of credit, 16 hours if enrolled for 5 hours credit, and 14 hours if enrolled for 4 hours credit. Summer students enrolled in Criminal Defense Clinic II must work approximately 34, 30 or 26 hours/week depending on whether they are registered for 6, 5 or 4 hours of credit. However, these hours need not be completed during regular business hours. Many of the hours can be completed in the evening or on the weekends.

Grades are based on a combination of recommendations from the supervising attorneys, a written (3 page) journal submitted three times during the semester, the completion of at least one written research assignment done for the supervising attorney, the completion of the requisite number of hours of work each week, and participation in the weekly seminar.
How to Apply

Students may enroll in the Criminal Defense Practicum for up to four semesters. The first semester students enroll in Criminal Defense Practicum 1 (CDP 1).  Enrollment in CDP 1 requires submission of an application and acceptance into the program, followed by enrollment through the regular law school enrollment process.  Enrollment in CDP 1 is not subject to the point system.  

For second and subsequent semesters students enroll in Criminal Defense Practicum 2.   No further application is needed for CDP 2, but enrollment in CDP 2 is subject to the regular law school point system.
 
Please address any questions to Professor Elizabeth C. Taxel.

Clinic and Externship Application Schedule
Seminar

Both Clinics have a seminar meeting once a week. The Criminal Defense Clinic I seminar addresses various issues related to criminal defense, including search and seizure, defenses to crime, the practical workings of the courts, the ethics of criminal defense, DUI law, and racism in the criminal justice system. The Criminal Defense Clinic II seminar focuses more on trial practice skills, though it will also address various issues that are topical and current in the criminal justice arena. Both seminars rely heavily on actual cases handled in the office as the basis for discussion.