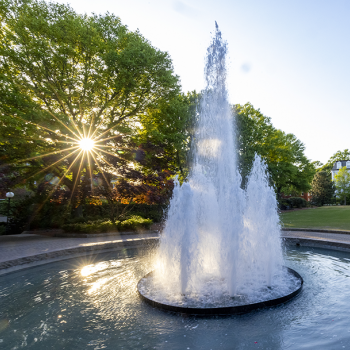 The School of Law is pleased to share news of five scholarship funds that are being established through gifts from individual donors and a partnership with the University of Georgia Foundation. These contributions are helping the School of Law school to redefine what it means to be a great national public law school by offering a world-class, hands-on, purpose-driven educational experience while never surrendering its commitment to accessibility and affordability.
Dean Peter B. "Bo" Rutledge said he wanted to thank the school's graduates and friends for their initiation of these endowed scholarships that will make a legal education more affordable for scores of students well into the future. "I also want express gratitude to the UGA Foundation, under the leadership of Trustee Chair Neal J. Quirk Sr. (J.D.'87), and UGA President Jere W. Morehead (J.D.'80) for their support of these scholarships and the law school's vision," he said.
School of Law graduates associated with these funds are:
The late Judge Clarence D. Blount (LL.B.'50)
Jonathan S. Hightower (J.D.'04) and his wife, Devon
Reginald R. "Reggie" and Leigh M. Smith, both members of the Class of 1987
Jason M. Tate (J.D.'04) and his wife, Amanda
Valinda Barrett Wolfert (J.D.'84) and her husband, Steve
Collectively, these scholarships will benefit a wide range of students including, but not limited to, those who are first-generation college graduates, are personally funding their legal education, hail from western or southeastern Georgia or have a disability as defined by UGA's Equal Opportunity Office. Some of these donors also requested preference be given to those who are committed to working in legally underserved and/or rural portions of Georgia or to furthering the advancement of women in the legal profession.
"Scholarship dollars make the dream of earning a law degree one step closer to reality for many prospective students," Rutledge said. "The money also enables our students to graduate with less debt so they have more options on how and where they want to put their legal education to use and to start making a meaningful difference for state and society."   
He added that he is immensely proud of the fact that the School of Law is considered among the top schools in the nation and that the School of Law continues to be one of the best returns on investment in legal education today!