Wilbanks Child Endangerment and Sexual Exploitation Clinic Staff Attorney & Adjunct Instructor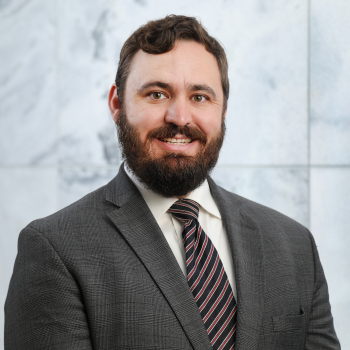 University of Georgia
School of Law
Athens, GA 30602
United States
B.A., J.D., University of Georgia
Courses
Wilbanks Child Endangerment and Sexual Exploitation Clinic
Biographical Information
Brian Atkinson is the staff attorney for the Wilbanks Child Endangerment and Sexual Exploitation (CEASE) Clinic at the University of Georgia School of Law. In this role, he supervises both law and social work students as the clinic - the first of its kind in the nation - continues its mission of representing and advocating for survivors of childhood sexual abuse in civil litigation and juvenile court dependency proceedings.
Before joining the law school, Atkinson worked at the Northern Judicial Circuit District Attorney's Office as the chief assistant district attorney, where he prosecuted felony and misdemeanor criminal cases from intake through trial and appeal, and acted as lead prosecutor for the circuit on all special victims cases involving crimes against women and children. Previously, he served as a staff attorney in the Piedmont Judicial Circuit reviewing and making recommendations on a variety of motions and pleadings in both civil and criminal matters before the Superior Courts of Barrow, Jackson and Banks counties.
Atkinson earned both his bachelor's degree and Juris Doctor from the University of Georgia. While in law school, he participated in the Prosecutorial Clinic and the Public Interest Practicum.