Associate Director of Admissions & Director of Dual Degree Programs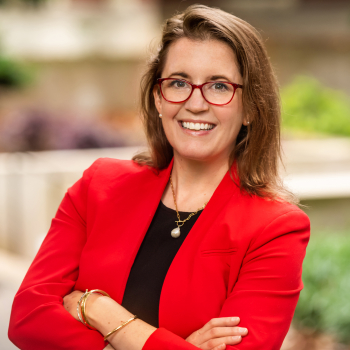 University of Georgia
School of Law
217 Hirsch Hall
Athens, GA 30602
United States
B.A., J.D., University of Georgia
Biographical Information
Shannon Shipley Hinson joined the University of Georgia School of Law in the fall of 2014 as the school's associate director of admissions. In her post, she assists in overseeing all phases of the admissions process for the Juris Doctor and M.S.L. programs, including application review, decision making, notification and the awarding of academic scholarships. She helps in the development and execution of the admissions office's recruitment and marketing plan for prospective and admitted students. Additionally, Hinson coordinates the Graduate Assistant program for the law school. Hinson also serves as the law school's director of dual degree programs, working with partner schools across campus to recruit and advise students.
Hinson is a graduate of the 2018 UGA Women's Staff Leadership Initiative cohort and serves on the WSLI Alumnae Board.
Prior to joining the School of Law, Hinson served as a litigator in Atlanta for over eight years. She began her career as an associate with Owen, Gleaton, Egan, Jones & Sweeney and later moved to Swift Currie McGhee & Heirs, specializing in various areas of insurance defense, with a major emphasis on the defense of physicians in malpractice actions.