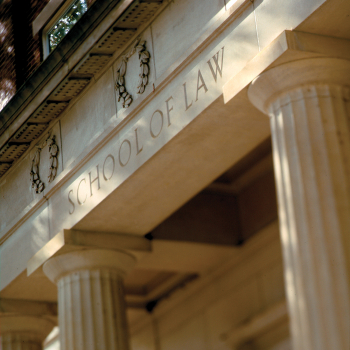 Recently, U.S. District Court Judge W. Louis Sands granted a contested motion filed by the First Amendment Clinic, the Community Health Law Partnership Clinic and co-counsel to add two additional named plaintiffs to Oldaker v. Giles, a putative class action currently pending in the Middle District of Georgia. The lawsuit seeks redress for women who were subjected to retaliation after speaking out about medical abuse while in the custody of U.S. Immigration Customs & Enforcement. Both of the new plaintiffs are jointly represented by the Community HeLP Clinic, directed by Associate Dean Jason A. Cade, and the First Amendment Clinic, directed by Clinical Assistant Professor Clare R. Norins. 
The U.S. Senate's bipartisan Permanent Subcommittee on Investigations also recently released a report and conducted a hearing on "Medical Mistreatment of Women in Ice Detention." The PSI's 18-month investigation focused on the same medical abuse that underlies the Oldaker class action and incorporated information provided by six plaintiffs and class members, including a woman jointly represented by the two School of Law clinics. Among other key findings, the PSI's report stated that female detainees at the Irwin County Detention Center in Ocilla, Georgia, appear to have been subjected to excessive, invasive and often unnecessary gynecological procedures.
Along with Norins, Cade, Staff Attorney Kristen Shepherd and Legal Fellow Lindsey M. Floyd, numerous law students from both clinics have been involved in various aspects of the years-long advocacy on behalf of women detained at the Georgia detention center.