Retired Faculty Member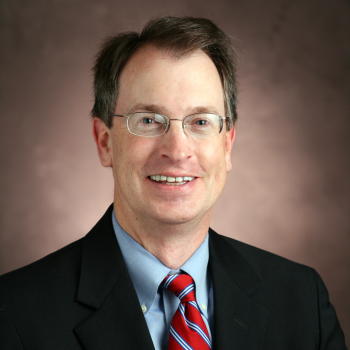 University of Georgia
School of Law
210D Rusk Hall
Athens, GA 30602
United States
A.A., Emory University
B.A., J.D., University of Georgia
Courses
Prosecutorial Justice Program I, II & III
Trial Practice
Biographical Information
Alan A. Cook, who retired in 2019, served as the director of the University of Georgia School of Law's Prosecutorial Justice Program for almost 20 years.
Cook brought a wealth of trial experience to the position. He served as the elected district attorney in the Alcovy Judicial Circuit for 10 years, being first elected in 1990 and re-elected in 1992 and 1996. He tried more than 120 jury trials including 19 homicide cases (of which six were death penalty cases) and 34 child sexual abuse cases. He also made numerous appearances before Georgia's appellate courts.
From 2005 to 2019, Cook served as the coach for the law school's William W. Daniel mock trial team. In 2007, his team won that competition's national championship held in Atlanta.
In September 2004, Cook was appointed to the faculty of ChildFirst - Georgia, formerly known as Finding Words, an interdisciplinary training program for forensic child abuse interviewers and other child abuse professionals sponsored by the National Child Protection Training Center (NCPTC). In 2007, Cook created a three-day training course for child abuse professionals titled Advanced ChildFirst - Georgia, Your Role in the Judicial Process. This course uses a mock child abuse scenario to provide these professionals with advanced training in the investigation and prosecution of these difficult cases.
Cook has been a member of the Board of Directors for the Child Advocacy Centers of Georgia since 2018.
In 2016, Cook co-authored his first book, Criminal Adjudicative Process, What Matters and Why? published by Wolters/Kluwer. In 2018, Cook self-published his second book, Cook's Field Guide to Prosecution in Georgia, which is now in its second edition. His third book, a self-published memoir titled A Prosecutor's Story - Truth, Honor, and Justice are More Than Just Words, was published in 2021 by BookBaby.
Cook is also the author of a comprehensive trial brief with forms titled the CMBrief© that is updated annually and widely distributed to the Georgia prosecution community for use in child abuse prosecutions.
Cook earned his bachelor's degree in political science summa cum laude from UGA, where he graduated with Phi Beta Kappa honors. In 1984, he earned his law degree cum laude from UGA.
His wife is Dr. Debra Cook, a former dentist and science teacher at George Walton Academy in Monroe, Georgia. They have one son, Philip, who holds degrees from Clemson University in industrial engineering and from the University of North Carolina in healthcare administration. Cook's daughter-in-law, Courtney, is a nurse practitioner who earned a doctorate in nursing from Vanderbilt University. The Cooks have two grandchildren, Claire Elizabeth and Elise Meredith.