Interim Associate Director of Research Services / Clinical Services and Research Librarian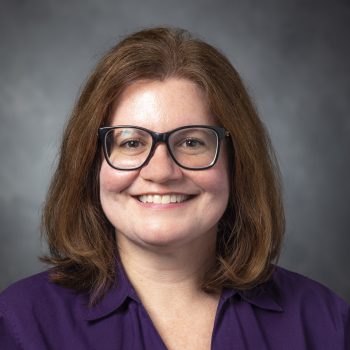 University of Georgia
School of Law
Law Library Annex A205
Athens, GA 30602
United States
B.A., Rhodes College
J.D., University of Alabama
M.L.S., The Catholic University of America
Courses
Legal Research
Advanced Legal Research
Georgia Legal Research
Biographical Information
Amy Taylor began serving as the University of Georgia Alexander Campbell King Law Library's Clinical Services and Research Librarian in 2018. In this position she leads the law library's outreach to the law school's clinical programs. Taylor also teaches legal research courses. Beginning in August 2023 Taylor was also named Interim Associate Director of Research Services.
Previously, Taylor worked as a research librarian at Crowell & Moring where she conducted business, legal, legislative and regulatory research for attorneys. She also worked as an emerging technologies librarian at the American University Washington College of Law's Pence Law Library. At the Pence Law Library, Taylor served as collection development chair from May 2014 to May 2016 and also taught advanced legal research classes. She also worked at the law libraries of Duke and Georgetown universities and was an intern for the U.S. Supreme Court Library.
Taylor earned her bachelor's degree from Rhodes College, her Juris Doctor from the University of Alabama and her Master of Science in Library Science from The Catholic University of America.
She is a member of the American Association of Law Libraries, the Southeastern Chapter of the American Association of Law Libraries and the Alabama State Bar.