Adjunct Professor of Law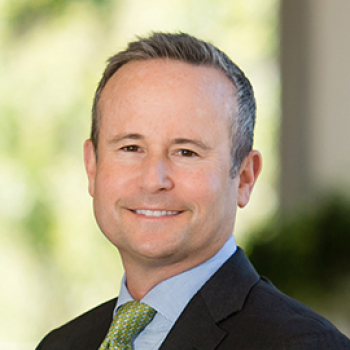 University of Georgia
School of Law
Athens, GA 30602
United States
B.A., Columbia University
J.D., Emory University
Biographical Information
David N. Lefkowitz specializes in professional and fiduciary liability, ethics and compliance. He has more than 25 years of experience practicing law in these areas. He also frequently lectures and writes on topics such as how to avoid claims for legal malpractice, developing and maintaining successful attorney-client relationships, ethics issues for attorneys and complying with the Rules of Professional Conduct. He serves on multiple committees at the State Bar of Georgia and is chair of the Formal Advisory Opinion Board.
Having established The Lefkowitz Firm in 1999, Lefkowitz currently has offices in Atlanta and Athens, Georgia. Previously, he was a partner at Jones, Copeland, Lefkowitz & Greer, where he focused on plaintiffs' claims in the areas of legal malpractice, breach of fiduciary duty, trust and estate matters, and other complex claims.
He is a frequently invited speaker at continuing legal education seminars and is chairman and moderator of an annual seminar titled "Professional and Ethical Dilemmas in Litigation." This seminar brings together Georgia Supreme Court justices, Court of Appeals judges, trial court judges, attorneys from the State Bar Office of General Counsel, and other experts for discussions on ethics and professionalism issues that attorneys frequently face in their practice.
Lefkowitz's Legal Malpractice course explores legal malpractice law, policy and problems. In addition to civil liability claims, the course covers approaches to managing risks, avoiding malpractice lawsuits and avoiding bar complaints. The course also deals with malpractice insurance and defenses to claims for legal malpractice.
He earned his bachelor's degree from Columbia University and his law degree from Emory University.