Regents' Professor of International Law, Emily & Ernest Woodruff Chair in International Law, Faculty Co-Director of the Dean Rusk International Law Center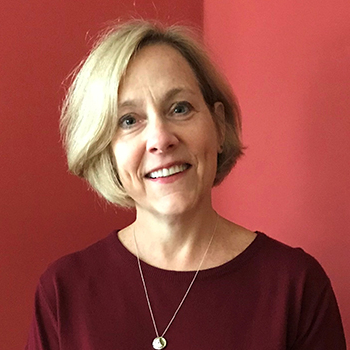 University of Georgia School of Law
Dean Rusk International Law Center
229 Dean Rusk Hall
Athens, GA 30602
United States
B.S., University of Illinois at Urbana-Champaign
M.A., University of California, Los Angeles
J.D., Northwestern University, Chicago
Dr.h.c., Universiteit Utrecht, The Netherlands
Courses
Children and International Law
Constitutional Law
Criminal Law I
International Criminal Law
International Human Rights
Laws of War
NATO
Public International Law
Refugee & Asylum Law
Transnational Criminal Law
Biographical Information
Diane Marie Amann is Regents' Professor of International Law and holds the Emily & Ernest Woodruff Chair in International Law at the University of Georgia School of Law. She has served since mid-2017 as a Faculty Co-Director of the Dean Rusk International Law Center, a position she took up after completing a term as Associate Dean for International Programs & Strategic Initiatives.
Since she joined the Georgia Law faculty in 2011, Amann has taught Children & International Law, Constitutional Law, Criminal Law, International Criminal Law, International Human Rights, Laws of War, Public International Law, Refugee & Asylum Law, Transnational Criminal Law, and a course on NATO. She holds a courtesy appointment at the University of Georgia School of Public & International Affairs, is an affiliated faculty member of the university's African Studies Institute. She served from December 2012 to June 2021 as International Criminal Court Prosecutor Fatou Bensouda's Special Adviser on Children in & affected by Armed Conflict.
The author of more than eighty publications in English, French and Italian, Amann's scholarship addresses issues related to international criminal justice, human and child rights, constitutional law, and security governance. Recent work examines roles played by women professionals at the post-World War II international trials, and also legal regimes designed to prevent and punish international crimes against and affecting children.
Amann came to Georgia Law from the University of California, Davis, School of Law, where she was Professor of Law, the founding Director of the California International Law Center, and a Martin Luther King Jr. Hall Research Scholar, and from which she received the Distinguished Teaching Award and the Homer Angelo Award for Outstanding Contributions to International Law. She has served as: Visiting Professor of Law at Northwestern University, the University of California-Berkeley, the University of California-Los Angeles, and the Irish Centre for Human Rights at the National University of Ireland-Galway; Visiting Researcher at the Oxford University Faculty of Law Bonavero Institute of Human Rights and Visiting Fellow at Mansfield College; Visiting Academic, University College London Faculty of Laws; Professeur invitée, Faculté de Droit, Universite de Paris 1 (Pantheon-Sorbonne); External Scientific Fellow, Max Planck Institute Luxembourg for International, European & Regulatory Procedural Law; and Breslauer, Rutman & Anderson Research Fellow at the University of Southern California Shoah Foundation Center for Advanced Genocide Research in Los Angeles.
Before entering academia, she practiced law in San Francisco before state and federal trial courts and before the U.S. Court of Appeals for the Ninth Circuit. She was an assistant federal public defender, a solo federal criminal defense practitioner and a litigation associate at Morrison & Foerster. She also served as a law clerk for U.S. Supreme Court Justice John Paul Stevens, about whom she has written several biographical articles, and for Judge Prentice H. Marshall of the U.S. District Court for the Northern District of Illinois. Amann holds a Dr.h.c. degree in law from Universiteit Utrecht in the Netherlands. She earned her J.D. cum laude from Northwestern University, where she served as a note and comment editor of the Northwestern University Law Review and was inducted into the Order of the Coif, her M.A. in political science from the University of California-Los Angeles, and her B.S. in journalism, with highest honors, from the University of Illinois at Urbana-Champaign.
Amann is a member of the Council on Foreign Relations, a past Counsellor and past Vice President of the American Society of International Law and a past chair of the Section on International Law of the Association of American Law Schools. She received the 2013 Prominent Women in International Law Award from ASIL's Women in International Law Interest Group as well as the 2010 Mayre Rasmussen Award for the Advancement of Women in International Law from the American Bar Association's Section of International Law. The founding editor-in-chief of the IntLawGrrls blog from 2007 to 2012, Amann now maintains her own blog. She is frequently quoted in national and international media.