Clinical Assistant Professor & Criminal Defense Practicum Director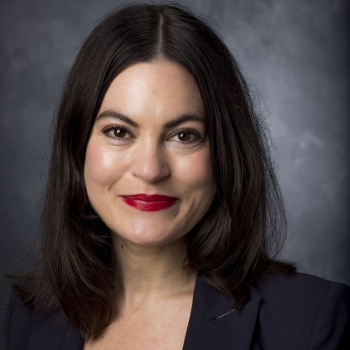 University of Georgia
School of Law
Criminal Defense Practicum
Athens, GA 30602
United States
B.A., McGill University
J.D., University of Georgia
Biographical Information
Elizabeth Taxel joined the University of Georgia School of Law in August 2020, and she currently serves as the director of the Criminal Defense Practicum.
Since 2010, Taxel was a staff attorney with the Law Office of the DeKalb County Public Defender. She served as both a trial attorney and supervisor, defending clients charged with offenses ranging from misdemeanors to complex felonies. In 2015, Taxel was selected as a faculty member for the Georgia Public Defender Council's Transition into Law Practice Program, where she trains new public defenders across the state. Taxel has also served as a facilitator for the National Association for Public Defense Team Mitigation Practice Institute.
Prior to law school, Taxel worked at the Montreal Children's Hospital implementing therapeutic programs for adolescents with severe psychiatric, emotional and behavioral disorders. She then served as the program coordinator for Catholic Social Services in Athens, where she developed legal, domestic violence, and health advocacy services for the Latinx immigrant community. Taxel has also worked for the Carl Vinson Institute of Government to help create a series of bilingual English-Spanish community legal education presentations. She was a co-presenter on this work at the 2008 National Outreach Scholarship Conference.
A native of Athens, Taxel earned her bachelor's degree magna cum laude from McGill University and her J.D. from UGA. While in law school, she received the Ellen Jordan Award for outstanding work in public interest law and was active in the school's criminal defense, public interest and family violence clinics. Taxel is a member of Gideon's Promise, a national public defender organization, and the Georgia Association for Criminal Defense Lawyers, where she serves on the Indigent Defense Committee.