Adjunct Professor of Law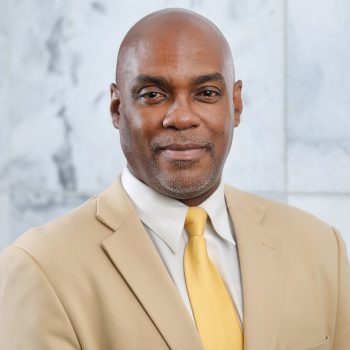 University of Georgia
School of Law
210E Dean Rusk Hall
Athens, GA 30602
United States
B.A., J.D., University of Georgia
Biographical Information
Gregory L. Roseboro currently teaches Race and the Law to both law and undergraduate students.
For nearly 30 years, Roseboro worked in admissions at the law school, most recently serving as assistant dean for admissions, diversity and inclusion & strategic initiatives. In this position, Roseboro oversaw the law school's admissions process for the Juris Doctor and graduate programs. His work in the area of diversity and inclusion involved liaising with faculty, staff, students and alumni relating to academic support, recruitment and community outreach. Additionally, he advised the Davenport-Benham Black Law Students Association, the Asian Law Students Association, the Hispanic Law Students Association and the Outlaws student organization.
Roseboro initially joined the law school's staff in 1994 as assistant director of admissions, student affairs and legal career services, and he was promoted to associate director 2000. He previously served for five years as a settlement negotiator with State Farm and the United Services Automobile Association before going into private law practice in Athens.
Roseboro earned both his bachelor's degree in criminal justice and his law degree from UGA. While an undergraduate at Georgia, he excelled as a mid-distance runner. He was selected as team co-captain and was named to the All-SEC and U.S. Junior Team for the 800 meters.
A strong believer in giving back to the community, Roseboro plays an active leadership role in civic affairs and is the former pastor of the Piney Grove Baptist Church in Comer.