Senior Director of Law School Advancement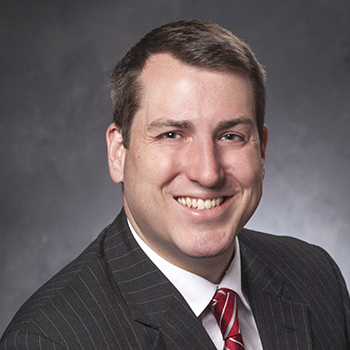 University of Georgia
School of Law
132 Dean Rusk Hall
Athens, GA 30602
United States
A.B., M.Ed., University of Georgia
A.A., Dalton State College
Biographical Information
Jeremy Headrick joined the University of Georgia School of Law staff in 2014. He presently serves as the senior director of law school advancement overseeing the school's efforts for growing private support that will ensure a strong future for the law school.
Previously, he served as the school's director of major gifts, prospect management & strategic planning. His responsibilities included managing the law school's major gift officers and maintaining its portfolio of prospects with the goal of cultivating relationships as well as growing private support more broadly. Before coming to the law school, Headrick was the associate director of development for UGA's College of Pharmacy, where he managed the college's annual fund and all aspects of working with constituents to secure major gifts and other financial support. His other professional experience includes serving as an English teacher at Clarke Middle School in Athens, Georgia.
He earned both his Master of Education degree and his bachelor's degree in English at UGA, where he was a Presidential Scholar and First Honor Graduate, respectively.
Headrick and his wife, Gina, live in Jefferson with their two rescued silky terriers, Tate and Tommy.