Director of Information Technology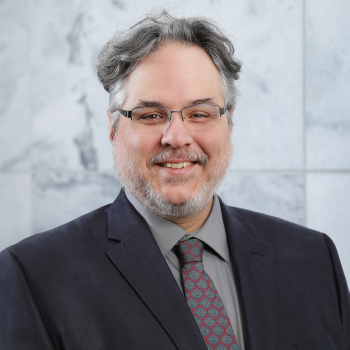 University of Georgia
School of Law
Law Library Annex A212
Athens, GA 30602
United States
B.A., University of Georgia
A.D., Athens Technical College
Courses
Technology Skills for Legal Practice
Biographical Information
Jim Henneberger joined the University of Georgia School of Law in 2000. As the director of information technology, his duties include supervising and managing the computer services department. He also works to administer, maintain and support all law library and Georgia Law network servers and is the primary security officer for the law school's technology resources. Additionally, he teaches Technology Skills for Legal Practice.
He represents the School of Law as a member of the Information Technology Management Forum (ITMF), where he serves as one of the IT leaders and advocates helping promote efficiency, innovation and responsiveness with all IT operations and services at UGA.
Before being promoted to his current position in the fall of 2012, Henneberger served as the computing services help desk manager and as the school's systems administrator, where he was responsible for the network and server infrastructure and security management for the law school.
He earned his bachelor's degree in telecommunications from UGA and his associate degree in electronics technology from Athens Technical College.