Associate Director of Career Development & Journal Specialist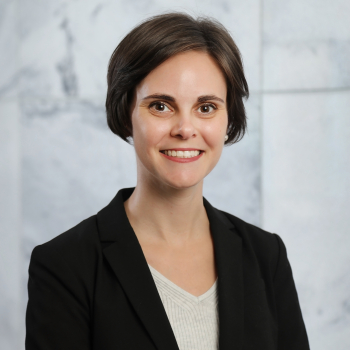 University of Georgia
School of Law
127 Hirsch Hall
Athens, GA 30602
United States
A.B.J., University of Georgia
A.A.S., Athens Technical College
Biographical Information
Katie M. Voyles joined the University of Georgia School of Law in 2018 as a journal specialist and, in December 2020, she became its associate director of career development. In this latter role she assists law students with their professional development while cultivating relationships with career advisers and graduates of the law school. Voyles also continues her work with the school's student-edited journals - the Georgia Law Review, the Georgia Journal of International and Comparative Law and the Journal of Intellectual Property.
Prior to coming to UGA, she served as a paralegal for Zaxby's Franchising, where she worked with contracts and vendor management, oversaw the brand crisis communication plan and coordinated crisis management team response. Additionally, she worked as a legal assistant in the Law Office of Rob McNiff.
Voyles earned her bachelor's degree from UGA in 2012 and an associate's degree in paralegal studies in 2015 from Athens Technical College, where she was an honor graduate.