Instructor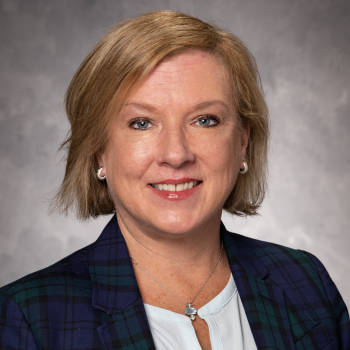 University of Georgia
School of Law
313B Dean Rusk Hall
Athens, GA 30602
United States
B.A., University of Central Florida
J.D., Mercer University
Courses
Georgia Family Law
ADR in the Workplace
1L Lawyering
Biographical Information
Patricia M. "Trish" Murphy joined the University of Georgia School of Law in 2022 as an instructor. She comes to UGA after working at the Mediation Center of the Coastal Empire in Savannah, GA, since 2015, most recently serving as director of family law services. While at the Mediation Center, she created and managed its Family Law Resource Center, Guardian Ad Litem Program and Children 1st: High Conflict Parenting Class. She also oversaw and trained mediators for its domestic mediation program. In 2022, Murphy was appointed as an assistant juvenile court judge and hearing officer for the Superior Court of Chatham County wherein she heard cases involving domestic violence and temporary protective orders. In 2021, she received the John B. Miller Award from the Savannah Bar Association for her commitment to volunteer community service.
Murphy is a registered civil and domestic mediator and registered in specialized domestic violence. She is also a lead trainer with the Georgia Office of Dispute Resolution for civil and domestic mediation training. She is certified in Mindfulness-Based Stress Reduction from UMass Medical School and in Mindful Self-Compassion, and she became a yoga teacher in 2003. Murphy earned her bachelor's degree with honors (Order of Omega) from the University of Central Florida and her law degree from Mercer University.
From 2008 to 2015, she operated her own law firm, specializing in high profile, large asset, long-term marriages in addition to the mediation of family law cases. Murphy's other legal experience includes work in Savannah at Howard & Whatley and McCorkle and Pedigo & Johnson in the area of family law as well as at the McCallar Law Firm in commercial litigation and bankruptcy.