Interim Director of the Dean Rusk International Law Center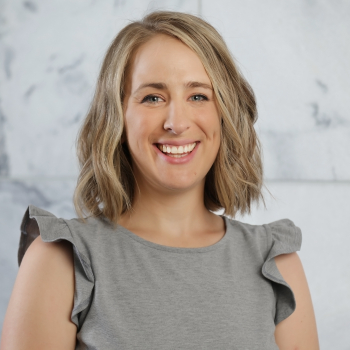 Dean Rusk International Law Center
University of Georgia School of Law
Dean Rusk Hall
Athens, GA 30602
United States
B.A., B.F.A., M.I.P., University of Georgia
ED.M., Harvard University
Biographical Information
Sarah Quinn currently serves as the interim director of the Dean Rusk International Law Center, which has served as a nucleus for global research, education and service for the University of Georgia School of Law since 1977.
Previously, she was the associate director for global practice preparation and managed the school's Global Governance Summer School (a four-decades-old summer study abroad offering), Global Externships, the Graduate Certificate in International Law and other academic and research initiatives.
Before coming to the School of Law, Quinn was the coordinator of faculty-led study abroad and domestic field study programs at the UGA Office of Global Engagement. She oversaw the development, management and assessment of almost 200 programs annually. Quinn designed and led a variety of professional opportunities for faculty and staff involved in study abroad programming at the university. She presented her findings on best practices for designing inclusive short-term programming at the NAFSA: Association of International Educators 2019 Annual Conference.
Her work experience also includes serving as the director of the American School Language Institute in Fes, Morocco. She has worked as a freelance curriculum designer, publishing a variety of educational materials including English language facilitator guides in partnership with the U.S. Embassy of Mexico and a girls' empowerment curriculum in partnership with Project Soar Morocco. In the fall of 2017, Project Soar's empowerment curriculum was awarded a grant from the Middle East Partnership Initiative of the U.S. Department of State.
Quinn graduated from the University of Georgia in 2011 with a double major in art history and painting. After graduating, she moved to Morocco and worked as a Youth Development volunteer with the U.S. Peace Corps. Her primary areas of focus were capacity building in youth populations, community development and girls' empowerment. In 2015, Quinn completed her Master in Education at the Harvard Graduate School of Education. Her research focused on the role of the arts in language acquisition, and she presented this research at the 2015 HGSE Student Research Conference. In 2022, Quinn completed her Master of International Policy degree at UGA's School of Public and International Affairs. Her capstone research project is entitled "Norm-alizing Ecocide: What the Campaign to Make Ecocide the Fifth International Crime Can Learn From Norms Literature."