Adjunct Professor of Law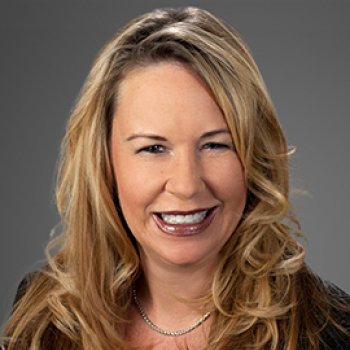 University of Georgia
School of Law
22
Athens, GA 30602
United States
B.A., Furman University
M.A., University of Virginia
J.D., University of Georgia
Biographical Information
Teri A. Simmons is a partner at Arnall Golden Gregory in Atlanta, Georgia, where she has practiced for over 27 years. Arnall Golden Gregory employs 160 attorneys at its offices in Atlanta and Washington, D.C., and maintains a nationally recognized immigration practice with a specialization in complex business immigration matters, employer compliance and white collar crime/audit defense. Simmons directs the International and Immigration Practice Group, which focuses on the holistic representation of foreign-owned companies in the United States in the areas of corporate, employment, litigation, tax, intellectual property and immigration law. Professionals in the group are fluent in written and spoken Hindi, German and Spanish, and they are supported by AGG attorneys in other groups fluent in Russian, French and Italian.
Simmons has published multiple articles on immigration law and speaks frequently for international and domestic chambers of commerce and the American Immigration Lawyers Association as well as at community events. She has represented companies as large as the Atlanta Committee for the Olympic Games, for which she managed visa processing for thousands, as well as middle-sized companies and individual EB-5 investors. She focuses her practice on the management of legal services supporting foreign-owned business entities and individuals investing in the United States in the areas of corporate, employment and immigration law. She manages companies' global immigration needs as well as both U.S. immigrant and non-immigrant visa processing for businesses and families (temporary work visas and green cards) and the immigration consequences of mergers and acquisitions. Active in the international community and fluent in both spoken and written German, Simmons serves on numerous national and international boards.
Her practice has been referred to by the Legal 500 as having "one of the most prominent reputations for immigration law" in the southeastern United States. She has been included for several years in the Best Lawyers in America (immigration law) and in the International Who's Who of Corporate Immigration Lawyers.
Simmons earned her bachelor's degree in mathematics and German studies from Furman University and her master's in German studies from the University of Virginia. She did post-graduate work at the University of T?bingen before coming to the UGA School of Law and obtaining her law degree in 1989.