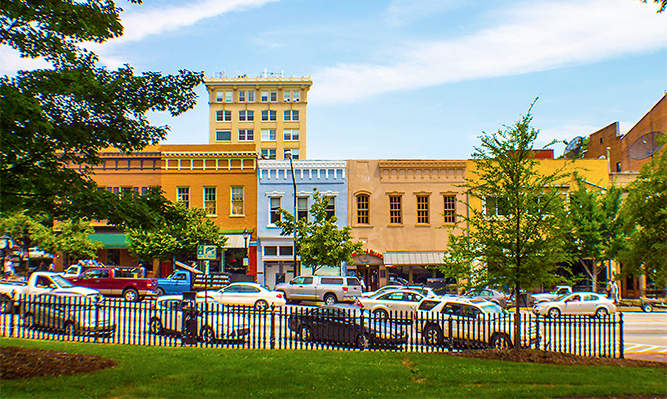 Located in northeast Georgia, Athens has grown alongside the University of Georgia and its students for the past two centuries. The Classic City, as it is known, mixes small-town charm and comfort with a progressive atmosphere and a rich art, music and intellectual culture.
Thanks to bands like the B-52's, R.E.M., Of Montreal, Drive By Truckers, Corey Smith, and Widespread Panic, Athens was named the "Best College Music Town in the Country" by Rolling Stone. But music is only part of the area's charm. Athens was also ranked a "Top Arts Destination" by AmericanStyle, chosen as one of "America's Greenest Cities" by Popular Science and voted the nation's "Second Best College Town" by Sports Illustrated.
Discover Athens

From football and dogs to music and nightlife, see what makes the Classic City so uniquely appealing.